Carpentry Tutor
---
Full-time, Permanent Role
The School of Construction and Engineering is looking for a new carpentry tutor to join our construction team.
Key responsibilities include facilitating teaching, learning and assessment for carpentry students, with courses including a strong hands-on practical learning component.
Teaching qualifications and experience are not essential for this position however preference will be given to applicants with some ability in teaching, coaching or mentoring youth or young adults; e.g. supervising apprentices or other workers on the job.
Successful applicants without teaching qualifications will be supported to achieve a Certificate in Adult Tertiary Teaching or similar tertiary teaching qualification through on-job training and development.
To be successful, you will have broad experience in the industry and a relevant qualification (i.e. New Zealand Certificate or National Certificate in Carpentry) and be a Licensed Building Practitioner or capable of becoming licensed. You should also hold a current driving license.
The role may involve teaching duties at either of our Porirua or Petone sites depending on student enrolment numbers. The successful applicant will be required to undergo a police vetting check in order to work with young people.
Key attributes for the role are good communication skills, a positive attitude towards helping younger people learn new skills and a reasonable level of physical fitness. If you would like to make a strong contribution to a dedicated and friendly team within a progressive educational environment we would like to hear from you.
To Apply
Click on Apply Now below and complete the on-line application form. Please note it is important that you complete all sections of the on-line application.
For other information please email recruitment@wandw.ac.nz
Applications close 21/11/2019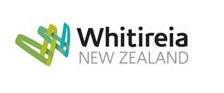 Permanent Full Time
Job no: JWAM911379
Location: Porirua
Closing Date: 21/11/2019