Engagement Advisor (Disability, Mental Wellbeing & Learning Difficulties)
---
Permanent, Full Time Position
About Us
Whitireia Community Polytechnic (Te Kura Matatini o Whitireia) and Wellington Institute of Technology (WelTec) (Te Whare Wānanga o te Awakairangi) are highly respected institutes of technology established under the Education Act. In 2012 the institutes formed a strategic partnership to build on the strengths of the existing institutions through greater collaboration. The key driver of the partnership is putting students first and together we serve around 15,000 students every year in the Wellington region and across New Zealand.
WelTec and Whitireia change lives. We provide professional, vocational, and foundation education where students learn the real skills they need to build careers and successful productive lives. We work collaboratively with employers to ensure our training is relevant and we contribute to the economic and social well-being of our communities by providing people with the applied and life skills needed for success. We do this for school leavers, those in employment who are upskilling, and those returning to work or changing careers. We offer a wide range of education from foundation courses to specialised Masters degrees, and in a huge range of subjects – from arts to veterinary nursing.
What we do is important and we are proud to be able to say that we do it very well – Whitireia and WelTec are consistently among the highest performing institutes of technology in New Zealand.
About the Role
This position is part of the Learner Engagement team, providing a range of pastoral support for WelTec and Whitireia students. Specifically, this position is to provide expert advice and guidance to students and staff, to identify and reduce or remove barriers for students with challenges to their learning, including mental health, disability and learning difficulties, in order to improve student success and retention.
Key Accountabilities
Actively engage with students who may need support from the enquiry and enrolment process through their whole learning journey
Ensure early intervention and monitoring systems are developed and implemented for students who require support, including developing robust reporting structures
Plan for and coordinate the provision of appropriate services, support and other resources for both students and teaching staff
Location
This position is primarily based at the Porirua campus; however, you will be expected to work at both the CBD and Petone campuses at times.
Qualification/Experience
A relevant tertiary qualification (degree level or above).
Professional experience in the area of services to students with disabilities, mental health and learning difficulties, preferably in the tertiary sector learners
To Apply
Click on Apply Now below and complete the on-line application form. Please note it is important that you complete all sections of the on-line application.
For other information please email recruitment@wandw.ac.nz
Applications Close Sunday 25 August 2019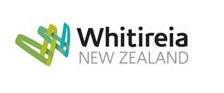 Permanent Full Time
Job no: HMAJ911346
Location: Porirua
Closing Date: 25/08/2019