IT Lecturer
---
Fixed Term - Full Time
Whitireia New Zealand is seeking a Lecturer to teach on our IT postgraduate programmes, who is passionate about IT education and has previous experience in networking, cloud computing and cyber security.
The role will provide the successful applicant with an opportunity to be part of a committed team who prepare our graduates for careers in the industry, with a focus on the technical and professional skills needed for an IT practitioner in current and future environments.
This position is based at the Auckland campus and is fixed term until the end of November 2019.
Applicants must have a current NZ work Visa.
QUALIFICATIONS AND/OR EXPERIENCE
Essential
PhD in Information Technology or Computer Science or a closely related discipline
Show evidence of research achievements in one or more of the areas below
A strong commitment to teaching and learning, with a minimum of two years teaching experience of international students
Evidence of the ability to develop curriculum, assessments and sound experience of assessment moderation
Ability to teach a range of computer science / Information Technology courses
Excellent communication and organising skills
Advanced skills and knowledge of current industry practice
Willingness to work as part of a flexible and collaborative team
Thesis supervision in one or more areas below
A sound knowledge of research methodology
Research and teaching areas:
Cloud Computing
Research methods (IT)
Desirable
Adult teaching qualification or equivalent
Industry experience in the above areas
Knowledge of learning management systems such as Moodle and other eLearning systems
To Apply
Click on Apply Now and complete the on-line application form. Please note it is important that you complete all sections of the on-line application. For other information please email recruitment@wandw.ac.nz
Applications close 25 August 2019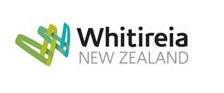 Fixed Term Full Time
Job no: HNAI911352
Location: Auckland
Closing Date: 25/08/2019